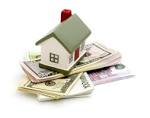 Sarasota has ranked # 1 as to the "Best Place To Live In Florida" and is in the top 100 of the best places to live in all of the United States.  In the recent survey published in the "U.S. News and World Report" the Sarasota area ranked # 21, Austin, TX. ranked # 1 as to the best places to live in the U.S.  "Warm temperatures year-round, award winning beaches and a thriving arts & cultural scene has made Sarasota a go-to place for retirees and families, not to mention a handful of celebrities" the report sited.  Sarasota also offers affordability, low property taxes and cost of living and excellent schools.   This is actually the second report that Sarasota has placed in the last few weeks.  TripAdvisor ranked Siesta Key Beach once again was the #1 beach in the United States.
***Other Florida Cities In The Top 100 are :
1.  Tampa, Fl.  # 35
2.  Orlando, Fl.  #40
3.  Jacksonville, Fl.  # 45
4.  Melbourne, Fl.  # 49
5.  Lakeland, Fl.  # 64
6.  Fort Myers, Fl.  # 70
7.  Daytona Beach, Fl. # 82
8.  Miami, Fl.  # 92
You may view the full report at:   www.usnews.com/places/rankings/best-places-to-live
Please feel free to contact me if you would like to explore the possibility of owning your "slice of paradise".